Optimal partners with National Women's Business Council to launch new site
Date: June 30, 2016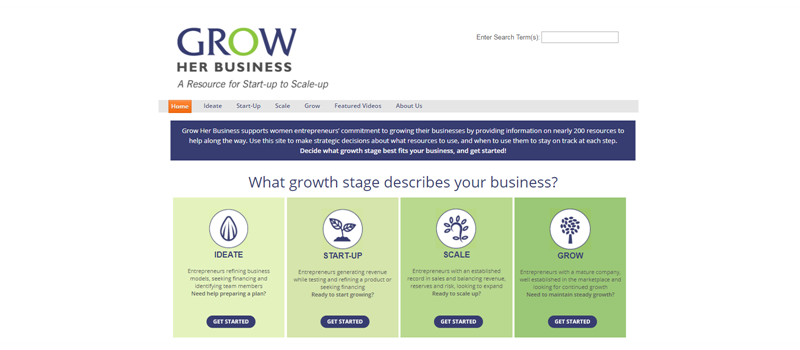 Women business owners now have access to a web-based database that offers a wealth of information on everything they need to start and grow a business. Aptly named Grow Her Business, the site and database was recently launched by the National Women's Business Council (NWBC) with assistance from Optimal Solutions, a public policy and research firm.
NWBC is an independent source of advice and counsel to the President, Congress, and the U.S. Small Business Administration on economic issues of importance to women business owners in the form of a nonpartisan federal advisory council.
With over 200 resources for four separate phases of business growth, Grow Her Business is a much-needed tool for women who often can't easily find the answers they need within their network. The website includes information on mentorship opportunities and educational resources, as well as guides on how to write a business plan—for those who have a great idea but don't know where to start, and more seasoned entrepreneurs needing further guidance. Visitors to the site will find it both informative and easy-to-use, thanks in part to Optimal's efforts.
Optimal expanded on the efforts of the NWBC by creating an inventory of programs, activities, resources, and tools for women entrepreneurs organized by business lifecycle stage. Accordingly, Optimal, in partnership with the NWBC, developed the website utilizing DigitalGov tools to enable the site's visitors to obtain the actionable information, program activity, resources, and tools appropriate to the different growth stages of their businesses. Fortune.com recently described the site as "having all the best resources for women entrepreneurs in one place."
The site can be viewed here: Site Link.
For information about other projects visit our Entreprenuership & Innovation page