Date: November 6, 2023
Optimal is proud to announce its approval to join the General Services Administration's (GSA) exclusive program evaluation subgroup. This achievement shows Optimal's expertise in evaluating complex multisite programs, government demonstrations, pilots, and initiatives. GSA's Program Evaluation Subgroup allows Federal agencies to give solicitations to contractors with expertise in program evaluation. It provides contractors access to large Federal investments in program […]

Date: November 1, 2023
Optimal's President and CEO, Dr. Mark Turner, has joined the National Data Science Alliance (NDSA) Education and Workforce Committee. The committee aims to advance the field of data science across Historically Black Colleges and Universities (HBCUs). It is recognized for its commitment to fostering equitable opportunities in the data science arena. The NDSA is a national consortium of individuals and […]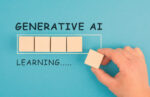 Date: July 17, 2023
Optimal has developed a Generative AI webinar series that discusses the beneficial use cases for businesses and government agencies to leverage the growing presence of AI tools. Through this initiative, Optimal continues demonstrating its commitment to leveraging cutting-edge technology to support its clients and work within the Optimal Real-Time Framework. The Generative AI webinar series developed by Optimal delves into […]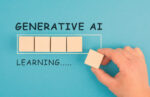 Date: June 14, 2023
Optimal's corporate initiative on Generative AI proved to be successful. Departments and project teams started working groups, with suggested use cases and a fast-paced shared "wiki" to investigate how Generative AI can move the company forward, support existing clients and work within Optimal's Real-Time Framework. With existing products such as Revelo Software, Generative AI can receive curated data, content and […]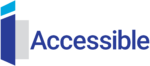 Date: November 7, 2023
Optimal Solution Group, LLC will participate as an exhibitor at the Interagency Accessibility Form (IAAF). Optimal's accessibility and usability testing platform, iAccessible, will be the focal point of the exhibitor booth.  The 10th annual IAAF, with the theme, "Beyond Compliance: Building a Culture of Digital Accessibility," provides an opportunity for accessibility professionals and vendors to exchange best practices in managing […]

Date: November 6, 2023
Optimal was an exhibitor at the National Contract Management Association's Government Contract Management Symposium (NCMA GCMS) on November 6 -7, 2023. During the event, Optimal showcased the AcquisitionAI tool, which leverages Robotic Process Automation (RPA) and carefully engages AI to streamline the acquisition lifecycle. NCMA GCMS is recognized as the premier event for contract management professionals in the government sector. […]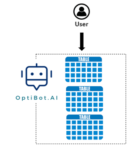 Date: October 24, 2023
Optimal Solutions Group, LLC (Optimal) is presenting its customized chatbot, OptiBot.AI, at the annual Federal Committee on Statistical Methodology (FCSM) conference in Hyattsville, Maryland, from October 24–26, 2023. OptiBot.AI is a chatbot capable of responding to user queries pertaining to the federal data that it is trained with. Optimal has developed an OptiBot.AI to help federal statistical agencies make their […]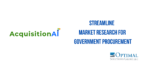 Date: July 20, 2023
Learn about the potential of automation, AI-powered technologies, and Optimal's AcquisitionAI platform can transform ways to conduct market research, make informed decisions, and facilitate partnerships. Here's what we covered: Watch the webinar below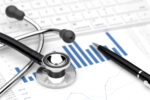 Date: August 27, 2016
About the Office of the Medicare Ombudsman Optimal provides support to the Centers for Medicare & Medicaid Services' (CMS') Office of the Medicare Ombudsman (OMO) to assist in improving Medicare for beneficiaries. Optimal produces the annual Report to Congress (RTC) using real-time storyboarding in support of this contract.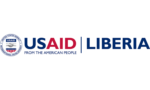 Date: March 28, 2015
Historical Background • Liberia has undergone a long period of bloody civil war that shattered its economy. • Its principal sector of activity, agriculture, has been damaged and is plagued by low crop yields.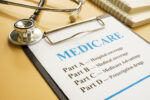 Date: September 28, 2014
Website Assessment Tool • Developed organizational website content assessment tool to include all Part D content requirements. • Identifies areas where plans are compliant or need further clarification of posted information.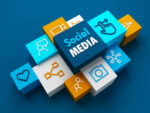 Date: July 13, 2012
Youth and Social Media • 95% of youth are online and 80% of those use social media. • Conversations on drug-related behavior take place more on micromedia using different slang terminology than used in person.