Panel Discussion on Multidisciplinary Approaches in Crime Prevention Marks First Real-Time Seminar
Date: February 7, 2011
Location: College Park, MD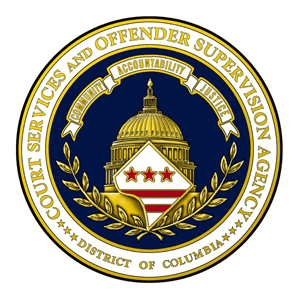 University of Maryland alumnus Dr. Calvin Johnson of the Court Services & Offender Supervision Agency (CSOSA) led Optimal Solutions Group, LLC's (Optimal's) first Real-Time Policy Seminar with his presentation, "Business Intelligence and Predictive Analytics in Criminal Justice: Assessing the Risk of Failure While Under Community Supervision," on Friday, February 4. Dr. Johnson explained how CSOSA uses predictive analytics from a Screening and Assessment through Quality Assurance processes. He demonstrated a CSOSA dashboard in use and detailed the level of coordination involved across multiple agencies needed to collect required data. The presentation was followed by a panel discussion and audience Q&A session that focused on identifying trends as a way to prevent crime. The panel discussed how a multidisciplinary approach works best for crime prevention.
While all agreed that mental health can be a predictor in crime, Ms. Williams argued that this correlation is not a matter of cause and effect. She stated, "Not all criminals are mentally ill, not all mentally ill are criminals." Ms. Williams stressed that there are other factors that trigger someone with a mental health issue to engage in criminal activity or become a second-time offender. Dr. Nakamura reinforced Dr. Johnson's statement that a second-time offense, without consideration of mental health, is likely to happen between 30 and 90 days after release. He added that this period, the riskiest time for ex-offenders, is also the most effective time for redemption if the ex-offender is properly monitored.
Optimal President & CEO Dr. Mark Turner acted as moderator during the discussion among the panelists that included Optimal's Dr. Grace Hong (Research Associate, Statistician and Healthcare Fraud, Waste, and Abuse), Dr. Calvin Johnson, Dr. Kiminori Nakamura (Professor, University of Maryland, Department of Criminology and Criminal Justice), and Mildred Williams (Senior Associate and Former Chief of Montgomery County Mental Health and Substance Abuse Services/ Director Core Service Agency).