University of Maryland's Kenyon Crowley presents on Health IT Initiatives and Collaboration
Date: February 28, 2012
Location: College Park, MD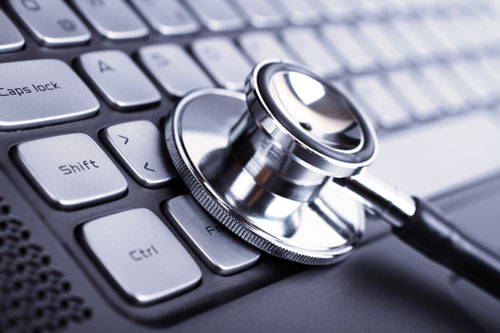 Robert H. Smith School of Business' Kenyon Crowley presented on the University of Maryland's (UMD's) health IT research initiatives at Optimal Solutions Group, LLC's (Optimal's) Annual Kick-Off meeting. Mr. Crowley is the Director of Health Innovation at University of Maryland Center of Excellence for Health IT Research and the Associate Director at Center for Health Information and Decision Systems (CHIDS) at the Robert H. Smith School of Business. The discussion focused on the need for today's healthcare to adopt IT systems that will cut down on serious medical care errors and strategies to reduce healthcare costs.
The University of Maryland Center for Excellence in Health IT Research (COEHITR) seeks to develop collaborative bonds between the IT and health communities to foster cross disciplinary research and enable innovative solutions to today's modern health care problems. The center also supports faculty research and collaboration opportunities including seed grants, serves as a multi-disciplinary resource for industry as well as state and federal policy makers, provides opportunities for entrepreneurs and industry to drive economic development and job growth, and supports UMD's role as a national leader in health IT. The center's main focuses include health information management and exchange, patient-centered medical homes, and health IT applied to public health priorities.
CHIDS is a partner for Optimal's CMS Small Business Research and Development contract and is a sponsor of the CHIDS Annual Workshop on Health IT and Economics. For more information on COEHITR and its role as a health IT innovations leader, please visit their website located here.