Maryland Lieutenant Governor Brown Tours Optimal
Date: April 20, 2010
Location: College Park, MD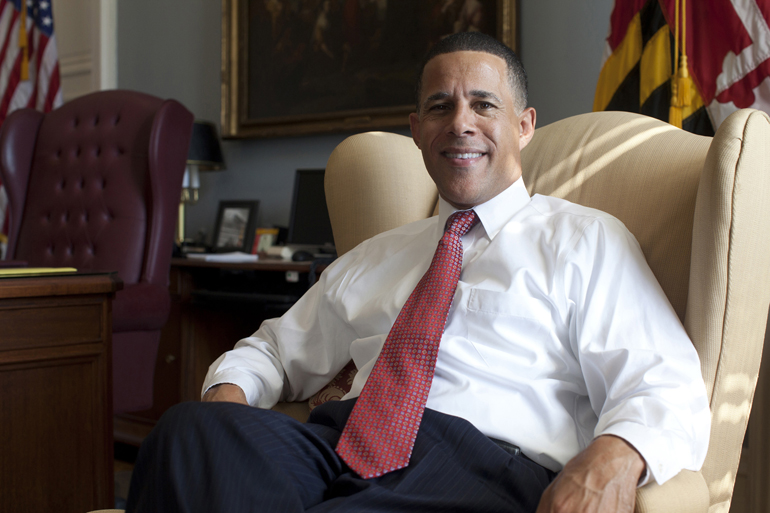 As part of the State of Maryland's commitment to keep current on the pulse of local businesses, Lieutenant Governor Anthony Brown regularly makes time to tour sites across the state. On March 22, he visited Optimal Solutions Group, LLC, a non-partisan research firm to tour its new research park headquarters at the University of Maryland. Optimal shared with the Lieutenant Governor Brown some of its research findings and technical assistance efforts on health, education, workforce development, and social welfare policy. In response, Lieutenant Governor Brown pointed out the initiatives and programs being sponsored by the State of Maryland and expressed a commitment to support the growth of small businesses in the state.
The major areas of discussion included Optimal's work in multi-state collaborations as a model towards the IBM/Performance Measurement Institute's Government 2020 report on the paradigm of "Perpetual Collaboration Mandate". The examples cited were in areas of Medicare/Medicaid fraud/waste/abuse, neo-natal health collaborations and Medicaid health quality areas across the states. Optimal also discussed the need for tracking and report performance of service obligations/loan repayment programs for teachers, nurses, and primary care physicians at the federal and state levels in order to meet the staffing needs pre- and post- health and education reform. Also discussed were marriage and fatherhood programs funded by the U.S. Dept. of Health and Human Services and administered by state agencies that work towards reducing poverty, recidivism and improving child well-being and therefore reducing the burdens to the federal, state and local governments.
Optimal staff communicated that Maryland's ability to stay competitive by creating value through innovation is in part determined by the ability to provide world-class education to its children. Optimal has hiring needs in statistics, economics, clinical sciences and information technology. Optimal commended the success of Maryland as being top ranked nationally in education, but to also consider its international standing and to look to the collaboration models mentioned earlier to excel even further. The meeting concluded with remarks about the current small business environment in consideration the national economy, including the availability of credit and its impact on growth. Optimal suggested that the state and UMD could promote and support the collaboration of multi-disciplinary sciences that reside within M Square and across the state of Maryland as a way to jump start innovation and ultimately increase state revenues.