APPAM International Conference
Date: July 13, 2017
Location: Brussels, Belgium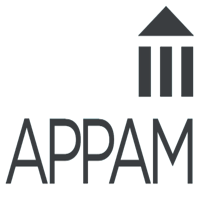 This year, the Association for Public Policy Analysis and Management (APPAM) will host the 2017 international conference in Brussels, Belgium, on July 13–14. Dr. Jennifer Auer, a senior research associate, will be a presenter.
This year's theme is "Public Policy and Governance Beyond Borders" and will include panels, roundtables, and poster presentations. The panel sessions will cover issues from a variety of policy areas, including education, social protection, poverty, global politics, migration, multilevel governance, and entrepreneurship and innovation.
Dr. Auer will be presenting a paper co-written with Dr. Mark Turner, Optimal's president and CEO, titled "Business Assistance for Growth-Oriented Entrepreneurs: Is More Better?" during the Innovation and Entrepreneurship panel session. This paper uses small business data from cohort-based entrepreneurship programs in the United States aimed at "scaling" growth-oriented firms to inform whether such strategies result in larger growth outcomes than more traditional on-demand business counseling services.
The conference will also feature presentations regarding the effectiveness of migration and the extent to which social protection policies can contribute to achieving sustainable development and ending poverty in all forms.
To find out more about the 2017 APPAM International Conference, please visit APPAM