Understanding the role of HUBZone businesses in fulfilling federal government contracts.
Date: October 2, 2018
Location: College Park, MD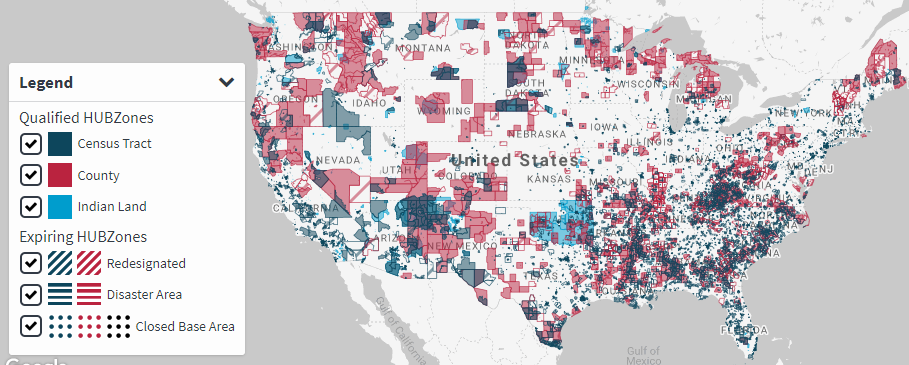 The Small Business Administration's Office of Performance Management has contracted with Optimal Solutions Group to provide analyses to determine whether HUBZone-certified firms can fulfill the needs of the available federal government contracts.
The government limits competition for certain contracts to businesses in historically underutilized business zones (HUBZones). It also gives preferential consideration to those businesses in full and open competition. To qualify for the HUBZone program, a small business must be at least 51 percent owned and controlled by either U.S. citizens, a Community Development Corporation, an agricultural cooperative, a Native Hawaiian organization, or an Indian tribe; have a principal office located in a HUBZone; and have 35 percent of its employees live in a HUBZone.
The SBA requests a broader quantitative analysis of the HUBZone program using administrative data that examines agencies' overall contracting behavior and circumstances (e.g. characteristics of HUBZone and non-HUBZone awardees). The study will assess the drivers of agencies' ability to achieve their HUBZone goal, awarding 3% of federal contracts to HUBZone-certified firms. Aligned with the Commission on Evidence-Based Policymaking, Optimal will use a wide range of federal agency administrative datasets from SBA, the General Services Administration, and the Federal Office of Small and Disadvantaged Business Utilization Directors Interagency Council. Optimal will design an evaluation to assess SBA's research questions and gather administrative data from multiple sources to evaluate HUBZone-certified firms.
Find out more about the HUBZone program.