Spotlight On … Optimal in Bangladesh
The US Agency for International Development (USAID) Mission in Bangladesh is one of the largest USAID assistance programs in the world. Since Bangladesh's independence in 1971, poverty has been a major challenge that the country is successfully striving to overcome, despite daunting obstacles.
Lying situated at the juncture of three major river systems, 80 percent of Bangladesh's territory is classified as floodplain, making it extremely vulnerable to the dangers of climate change. One in three of its population of 165 million lives in poverty, and two out of five cannot read.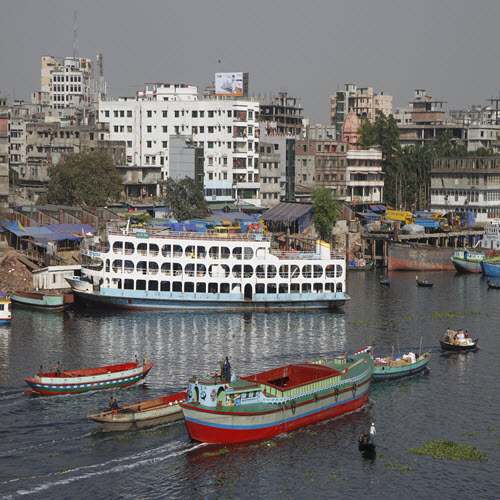 Yet Bangladesh is on track to become a developing country in the 2020s, an upcoming UN designation that would leave behind the least-developed country status it has had since 1975. It has advanced from a low-income country to a low-middle income country on the World Bank's scale and has achieved two decades of 6 to 7 percent annual GDP growth.
Bangladesh is a key US strategic partner in South Asia and shares a close friendship and common interests. With the assistance of USAID, Bangladesh has reduced maternal and child mortality by two-thirds and malnutrition from 60 percent to 36 percent. With USAID support, Bangladesh has nearly tripled rice production over the past 20 years.
As a public-policy research firm that collaborates with agencies in over 50 countries, Optimal Solutions Group has worked closely with USAID to collect, evaluate and disseminate data from major projects in Bangladesh.
Optimal drew on its extensive experience designing and implementing performance measurement systems, its stable of subject matter experts and staff that have worked in or are based in Bangladesh, and its experience assessing information on return on investment and compiling data to inform current and future decision-making.
Our Projects
Learning Evaluation and Analysis Project (LEAP):
When USAID needed to conduct the final performance evaluation of a five-year project to boost economic development in Bangladesh, it relied on Optimal Solutions Group.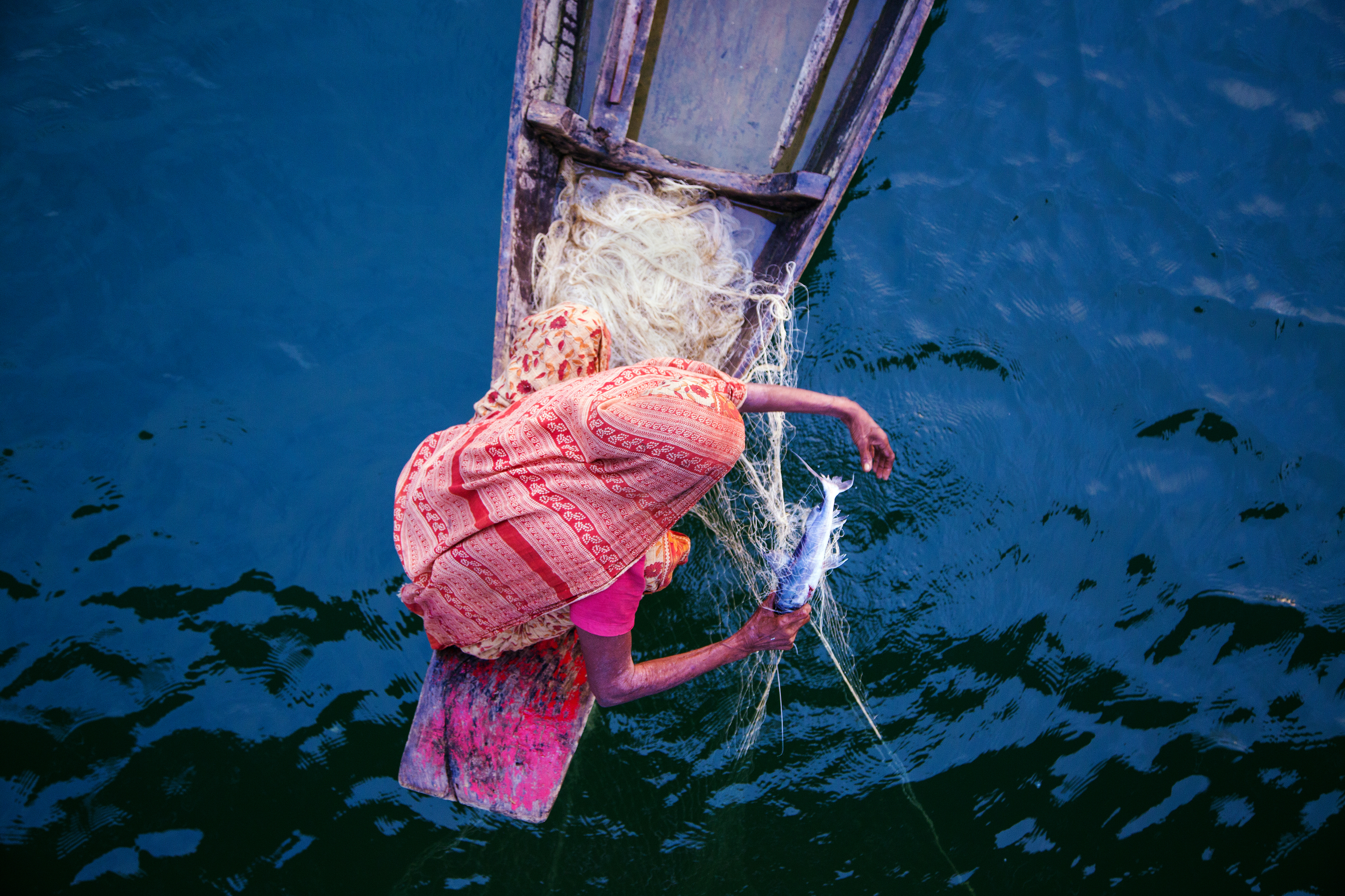 The Poverty Reduction by Increasing the Competitiveness of Enterprises (PRICE) project, which ran from 2008-2103, was designed to reduce poverty in Bangladesh by improving economic development among small- to medium-sized businesses in the horticulture, aquaculture and leather industries.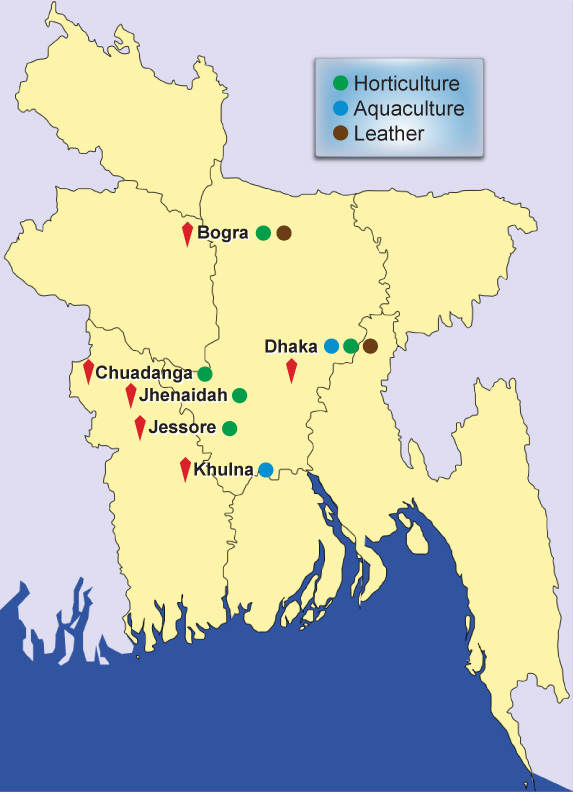 Optimal's proven record of success conducting multiple evaluation tasks for LEAP in places like the Phillipines, Nepal and Indonesia made it ideal for carrying out similar rigorous evaluations for of LEAP's PRICE project in Bangladesh.
Optimal performed focus group surveys in six different locations throughout Bangladesh. The evaluation team used data collection tools that included document reviews, interviews, stakeholder surveys and focus group discussions, working closely with local partners to effectively obtain critical data. Throughout the evaluation, the team assessed the data to identify trends in stakeholder feedback. When economic protests made travel difficult to impossible, Optimal adapted to the situation by using telephone surveys.
At the conclusion of its work, Optimal was able to evaluate the effectiveness of the PRICE project, identify obstacles to the project's effectiveness, and provide recommendations and lessons learned for future USAID/Bangladesh programs.
Among its conclusions, Optimal found that that PRICE was able to successfully address local constraints, such as access to new local markets and high-yield seed varieties; that women's technical skills in horticulture — and thus family incomes — increased due to the program, but without regularly creating full-time jobs for them; and that the program significantly grew small to medium leather businesses by improving access to markets, financial services and training.
Read the full report.
Optimal CEO Dr. Mark Turner on the PRICE evaluation in Bangladesh.
Secondary Analysis of Results Tracking (SART) in Bangladesh:
Optimal Solutions tracked the performance of the USAID education strategy in over 50 countries including Bangladesh as part of the Secondary Analysis of Results Tracking (SART) contract.
USAID's education strategy had ambitious goals of improving reading skills for 100 million children in primary grades and increasing equitable access to education in crisis and conflict environments for 15 million learners, both by 2015. Optimal helped USAID evaluate its progress toward those goals in Bangladesh in several ways.
Optimal assessed the number of students who had been reached by its programs for those goals between 2011-2015, finding 734,376 beneficiaries in Bangladesh.
Optimal worked with USAID missions and implementing partners to track the progress of the goals by collecting reading data, standardizing the data, and publishing the data and related documentation. Optimal developed "profiles" of projects by reviewing reports on the various projects and condensing the information into a single document per project that captured both the type of the intervention being provided and the techniques being used.
Optimal worked with USAID's Bangladesh Reading Enhancement for Advancing Development (READ) and Bangladesh Innovation for Improving Early Grade Reading Activity (IIEGRA) to collect assessment data and documentation, review its quality and completeness, validate results, and standardize the data and documentation.
Using proven technology tools like Tableau and its own software, ReveloTM, as well as already-established, streamlined processes, Optimal swiftly and effectively created a single, fluid system that allowed users to collect, validate, store, curate and disseminate data to the public. It incorporated documentation to ensure that the results were reproducible and interactive displays for ease of use. The result was a central repository that allowed users to access the collected data, share it, and create customized reports that analyzed the data according to their specific needs.
Furthermore, Optimal worked closely with local partners and USAID to develop standardized guidelines and protocols to ensure the ongoing quality and completeness of the data, and to identify areas where inconsistencies and problems existed within the data. People on the ground were able to use these new tools to improve data collection overall for the duration of the project.
Read more about the SART project.
Bangladesh Research Team
Lipika Ahuja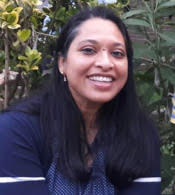 Ms. Ahuja is a Research Associate and certified project manager at Optimal with experience in research, monitoring, learning evaluation, and health data projects. She has worked on issues regarding girls in the Bangladesh/India region, including increasing access to education and improving school completion rates. Ms. Ahuja has over five years of experience supporting contracts with the Centers for Medicare and Medicaid Services (CMS) and United States Agency for International Development (USAID). Currently, she is the project manager for the Ombudsman Program Support (OPS) contract with CMS.
While working in India, Ms. Ahuja conducted a field study of three private-sector health care delivery models for primary care. These are among first few business models established in the country that use private equity financing for primary care practices. She presented a paper on the role of private capital investment in primary care at the International Health Economics Pre-Congress in 2013.
For USAID's Secondary Analysis for Results Tracking (SART) project, Ms. Ahuja created the standard operating procedures for collecting, storing, analyzing, and reporting on data from USAID's Office of E3/Ed, covering its education strategy programs. She was also instrumental in drafting requirements specifications for a software application for collecting and storing this data in a FISMA compliant environment. 
Before joining the OPS project, she was project director for the Part C and Part D Reporting Requirements Data Validation project, where she performed a comprehensive evaluation of the data validation standards and processes used for assessing Medicare plan data.
Ms. Ahuja provides technical support and program management, process improvement, knowledge management, and quality control to Optimal Analytics, an in-house division of Optimal Solutions responsible for product development. She also has experience performing administrative tasks such as training and supervising team members, drafting monthly progress reports, and other important day-to-day project management responsibilities.
Foyzul Bari Himel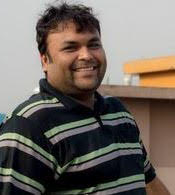 Mr. Himel is an international development consultant at Optimal and a strategic planning expert with more than 12 years of experience in conducting project reviews and evaluations in a variety of subject matters, including workforce development. He was the team leader in conducting end-of-project evaluation of Agriculture and Nutrition Extension Project (ANEP) in Bangladesh and Nepal. He also was involved in the end-of-project evaluation of USAID-funded Poverty Reduction by Increasing the Competitiveness of Enterprises (PRICE) project in Bangladesh.
He led the team in final evaluation of the USAID-funded Program for Strengthening Household Access to Resources (PROSHAR-EML) project, which was implemented in three of the coastal districts of Bangladesh, namely Khulna, Satkhira and Bagerhat. Mr. Himel has extensive experience in conducting value chain assessments, market system studies and project design activities in the coastal districts in Bangladesh, including Khulna, Patuakhali, Bhola, Satkhira, Noakhali, Bagerhat, Chittagong and Cox's Bazar. He has also conducted value chain research in Northern Province of Sri Lanka.
Mr. Himel has been supporting United Nations World Food Program (WFP) in developing livelihood projects for ultra-poor women in Cox's Bazar district, another coastal district in Bangladesh since 2012. He participated in designing WFP projects in 2012 and 2015 and currently is involved in designing the third phase of the project, known as Enhancing Food Security and Nutrition (EFSN), which is funded by AusAid, Development for International Development (DFID) and USAID. Academically, he is an Industrial & Production engineer and MBA in marketing, with professional level training in strategic management, market research and making market work for poor (M4P).
Mehrab Malek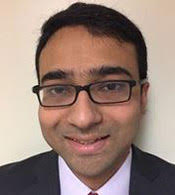 Mr. Malek is a Research Associate at Optimal with experience in evaluation design, data collection and management, and program assessment. Mr. Malek has extensive experience in designing and executing major projects at international organizations and universities. Mr. Malek has provided technical assistance on numerous projects in his time at the International Food Policy Research Institute (IFPRI), where he developed quantitative economic models to measure impacts of different policy interventions.
Specifically, Mr. Malek conducted impact evaluation of programs aimed at enhancing resilience to natural disasters in Bangladesh using a randomized controlled trial and presented results to the Government of Bangladesh; researched input promotion practices in Bangladesh; and researched trade policy in Bangladesh and South Asia, focusing on the effects of world food price fluctuations on domestic rice markets.
Prior to IFPRI, Mr. Malek worked on researching the micro-insurance industry in Bangladesh with a focus on determining industry trends in product pricing and variety.
Sadaf Asrar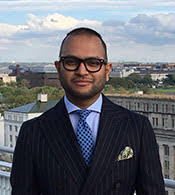 Sadaf Asrar is a business analyst at Optimal. Mr. Asrar serves as the data analyst responsible for conducting the Secondary Analysis for Results Tracking (SART) towards Goal 1: All Children Reading (ACR) and Goal 3: Education in Crisis and Conflict (EiCC) of the USAID education strategy. In this capacity he conducts analysis of early-grade reading assessment (EGRA) data, conducts quality assurance and data validation of USAID products, generates public-use data and documentation, and serves as an administrator of the SART Ed data system.
Under the SART contract, Mr. Asrar worked with USAID/Washington, USAID/Bangladesh, and implementing partners in Bangladesh to collect data on the number of beneficiaries reached through all Goal 1 and 3 activities in Bangladesh during 2011 to 2017. Mr. Asrar also collected EGRA data, assessed their quality and completeness, standardized and harmonized the data to create public-use data files, conducted validation checks of evaluation findings, reviewed the scope and intervention design to create activity profiles, and provided feedback to implementing partners on data quality and analysis for the USAID Bangladesh Reading Enhancement for Advancing Development (READ) and the USAID Bangladesh Innovation for Improving Early Grade Reading Activity (IIEGRA) Goal 1 activities.
In addition to supporting the USAID education activities in Bangladesh, under the SART contract, Mr. Asrar has reviewed over 360 assessment and Snapshot of School Management Effectiveness (SSME) data files from over 70 reading activities aligned with Goal 1 of the USAID Education Strategy and produced 29 ACR activity Public Use File packets that include 128 processed EGRA datasets of which 13 packets have been published for public use on the USAID Education Data Portal.
Prior to joining Optimal, Mr. Asrar studied the impact of access to robust agricultural-finance products in the form of formal savings and credit mechanisms on the economic portfolios of farming households in Bangladesh at the College of Wooster, and assisted in the development of the 2007 Alternative United Nations Convention on the Rights of the Child Report for Bangladesh.